Locations
OWENS CORNING WORLD HEADQUARTERS TOLEDO, OHIO, USA
Innovation finds its home at our headquarters in Toledo, OH. Your dreams can really take root here with a compelling career that supports the lifestyle you've always wanted to live-with such a distinct variety of attractions. The revitalized Downtown Toledo is the place to be with Huntington Center, which hosts many exciting concerts and sporting events, our 275-seat auditorium, 400-seat dining facility and gourmet company store, a full-service health and fitness center, a medical center/employee assistance facility, and a full-service credit union. Our global headquarters, designed by Cesar Pelli, has earned the prestigious gold certification under the U.S. Green Building Council's (USGBC) Leadership in Energy & Environmental Design (LEED) Existing Building (EB) program, and was named one of the "Greenest Corporate Headquarters" by BusinessWeek Magazine. Discover a future where you can tackle all of your ambitions with Owens Corning in Toledo, OH.
GRANVILLE, OHIO, USA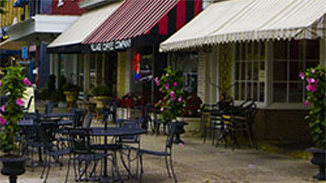 Granville, OH is home to the Owens Corning Science & Technology Center. Situated just outside of the Columbus Metro area, Granville is a place you can enhance your professional and personal life with a variety of fulfilling opportunities. The 524-acre Science and Technology Campus in Granville hosts a large concentration of world class Science and Technology professionals. Across a number of different career areas and technical disciplines, our Granville employees are dedicated to developing sustainable composite and building material solutions that impact the environment and way people live around the world. With its small town charm and streets lined with locally-owned shops, ties to the past and historic district, and commitment to education and development, Granville will meet all your needs when you launch your career at Owens Corning.
CHAMBERY, FRANCE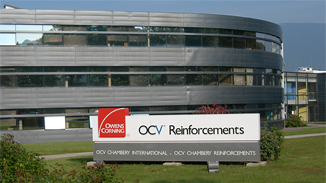 Our reputation as an industry leader in reinforcements for composites depends on the people of our Science & Technology Center in Chambéry, France. Many of our innovations and technologies at Owens Corning were developed in Chambéry, but their impact is felt across the world. Our strong presence throughout Europe (including plants and commercial presence in Belgium, France, Italy, Spain, the Netherlands, Russia, and United Kingdom) provides new opportunities to invent improved products that represent the markets' building customs and processes. At our Chambery International center in Chambéry, France, we continue to develop and invest in renewable energies, transportation, buildings and emerging markets, in strong cooperation with our customers. Chambéry is situated in a dynamic, old city, with an international airport and railway system. But there is little reason to travel when Chambéry is known as a town of rich culture, with museums, theaters, national parks, and historic buildings, not to mention the castle of the Dukes of Savoie. Your career - and life - will take off with Owens Corning in Chambéry, France.
SHANGHAI, CHINA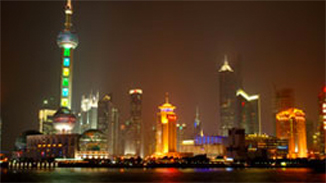 Shanghai, China has been our Asia Pacific regional Headquarters since 2004, reflecting our strategy to be closer to growing markets, key customers, and our employees. Our regional presence in Asia Pacific is broad, with plants and commercial location in five countries (including China, India, Japan, Korea and Singapore). Owens Corning's commitment to this region is based on having a local presence that develops customized, local technical solutions, while offering exceptional support to our customers. Our China Composites Center demonstrates this commitment through a state-of- the-art facility, which is home to talented scientists, engineers, and other professionals who grow and innovate the use of composite materials in existing and new applications. We are at the leading edge of the expanding composite development industry in China, with the support of local universities and institutes as well as our integrated global network at Owens Corning. All that equates to plenty of opportunities for you to grow your career along with us. And when you call the largest and increasingly global city of Shanghai, China your home, all of you and your family's needs will be readily met.
Our Culture

Global Presence

It Matters Where you Make it

Owens Corning at 75 Years